AR1622 Ahead Armor Bass Drum Case 16" x 22"
Manufacturer Part #:
  AR1622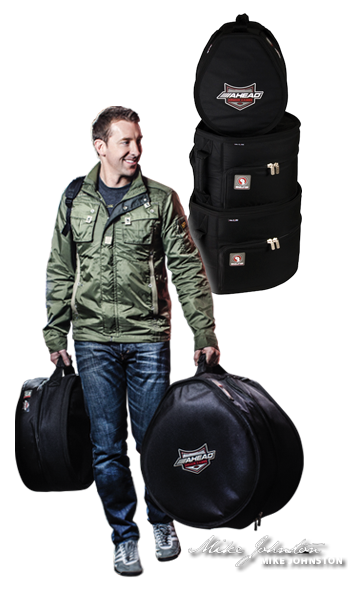 Ahead Armor Bass Drum Cases are absolutely one of the best accessories you'll ever buy for your drums. Beginning with their unique patented TruForm™ design, the shape of each case corresponds to the "true" shape of the drum and its mounting hardware. The universal teardrop design allows for the most accurate fit possible.
The patented DynaZip™ zipping system makes it easier to take the drums in and out of the cases by combining an ingenious cutaway design with a zipper that travels along the diameter of the case as well as down both sides of the cutout.

Ahead's exclusive DX-Core™ provides the security of two layers of high impact foam padding plus the softness of premium grade Sherpa Fleece lining, increasing both the shock absorption of the cases and the protection of the drums. The plush interior is complemented by the strength and durability of a virtually indestructible, weather resistant, waterproof, double stitched, 600 denier, polyester fabric exterior.
Available in the following sizes:
14" X 18" w/ Leg
16" X 18"
18" X 18"
14" X 20"
16" X 20"
18" X 20"
20" X 20"
24" X 20" Deep
14" X 22"
16" X 22"
18" X 22"
20" X 22"
24" X 22" Deep
14" X 24"
16" X 24"
18" X 24"
20" X 24"
14" X 26"
16" X 26"
18" X 26"
20" X 26"
22" X 26"
How To Properly Size Your Drum Cases