D'Addario EJ88S Nyltech Soprano Ukulele Strings
Features:
Optimized for Soprano Ukuleles tuned to GCEA tuning
Exclusive Nyltech material for traditional Ukulele tone
Preferred for warm, gut-like overtones
String Gauges: Nyltech .024, .030, .036, .026
D'Addario Nyltech EJ88S sets were developed in cooperation with Aquila, and are an exclusive combination of materials designed to deliver an optimal combination of warm, yet punchy tone, comfortable playability, precise intonation and tuning stability not found in other ukulele strings. These strings are designed for use with all soprano ukuleles. Each string within this set is made from an exclusive Nyltech material and optimized for GCEA tuning.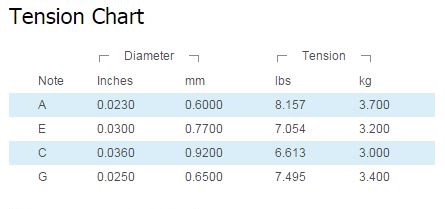 "On the basis of extensive experience in the field of ancient and modern gut processing techniques, Aquila believes that only when we take inspiration from the tradition of the great string makers of the past does it become possible to discover the magic of sound that only gut, and now Nylgut, can offer. The discoveries of the past few years, including the ancient gut loading-weighting process that AQUILA first re-discovered, and the perfection of the Nylgut manufacturing process that has revolutionized the world of synthetic strings, allow us to build a bridge into the future by developing natural gut and synthetic strings with totally innovative acoustic and technological properties: the future of music has always been anticipated through strings."

(as published on www.aquilausa.com)
| | |
| --- | --- |
| Model: | EJ88S |
| Manufacturer: | D'Addario |
D'Addario EJ88S Nyltech Soprano Ukulele Strings
ae00-5108^EJ88S
0.25
---
Customer Reviews