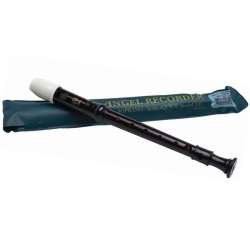 ASRB-101 Angel Baroque Soprano Recorder - 1pc - Key of C
Manufacturer Part #:
  ASRB-101
Beginner Level Recorder in the Key of C with Baroque/English Fingering. 1-Piece Construction.

Angel recorders have been carefully designed for beginners. Their construction provides for the proper resistance to produce low notes easily and have accurate intonation.

Includes carrying bag, fingering chart and cleaning rod. Plastic resin.
Made in South Korea.


O. DiBella Music provides competitive pricing to schools.
Call us at 1-877-634-2355 for a quote today!
black 14
Manufacturer Part #:
  ASRB-101