SWR®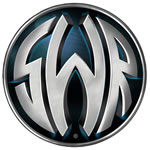 More than 20 years after the first SWR units were made in a garage, SWR products remain true to the original spirit of the company, with the highest standards of quality. SWR's classic products are still manufactured and tested in southern California, less than 75 miles away from their birthplace. They're built with the same parts and often by the same people who've built and tested them for more than 10 years.

The tradition of innovation continues today stronger than ever, and SWR remains faithful to its full-range, high-fidelity and ultra-clean roots. It's all part of SWR's continued commitment to bassists who seek equipment that not only does the job, but also actually enhances their overall musical experience, contributes to their creative process and amplifies their future!

SWR products can be shipped to customers in the USA only.